THE SMASH-HIT MUSICAL COMEDIES… WITH 3 COMPLIMENTARY CRAFT COCKTAILS!
In the heart of NYC's Theater District!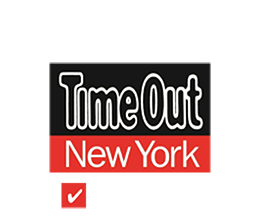 "The best immersive and experimental shows that NYC has to offer!"
Broadway World
ABOUT
NOW OVER 1,500 SMASH-HIT PERFORMANCES!
Come find out what the buzz is about!
Are you a history buff? A science geek? A cocktail connoisseur? Or do you just love extraordinary theater? If so, then THE IMBIBLE musical comedies are the perfect Off-Broadway experience for you!

Since 2014, THE IMBIBLE Off-Broadway shows have combined music and comedy with history, science, and of course drinks to take audiences on journeys through time and around the world while learning about and enjoying cocktails and spirits! Now in their sixth year as some of the longest-running Off-Broadway shows in history, THE IMBIBLE musical comedies consistently receive rave reviews from both critics and guests alike. All performances include three complimentary craft cocktails, making THE IMBIBLE easily the best theatre deal on or Off-Broadway!

Winner of three consecutive TripAdvisor Certificate of Excellence Awards!
"THE IMBIBLE has become a staple of the Off-Broadway scene, using music and theater to explore the great pastime of enjoying a cocktail."
Business Insider
All performances are 21 and over only with proper ID at the door, as three complimentary cocktails are served.
CURRENT SHOWS
Please click the logo for more information or to purchase tickets: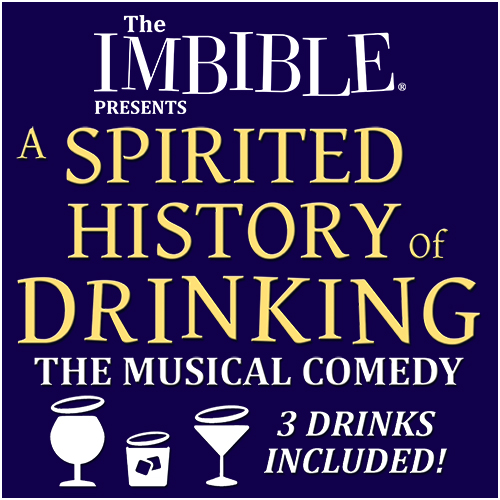 Our original production including 3 complimentary craft cocktails, consistently rated by audiences as one of New York City's best theater experiences with over 1,000th performances!
"An absolute must-see!"
–
The Huffington Post
8P Mon, Thur, Fri, 5P and 8P Sat at New World Stages, 340 West 50th St between 8th and 9th Aves.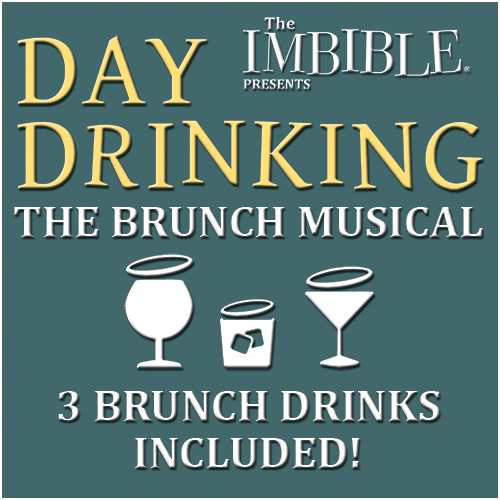 UPCOMING SHOWS
Click the logo to sign up for pre-sale discounts!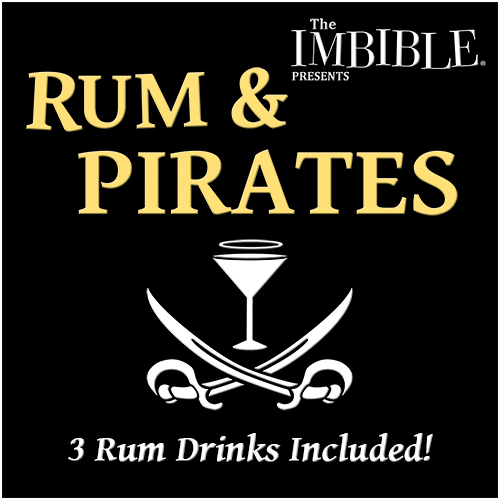 The story of rum told by singing pirates, includes 3 rum drinks – coming back by popular demand for its fourth run!
"Top Five Off-Broadway Picks to Close Out Your Summer With a Bang"
–
DC Metro Theater Arts
Sign up to receive Pre-Sale Discounts and ticket notifications!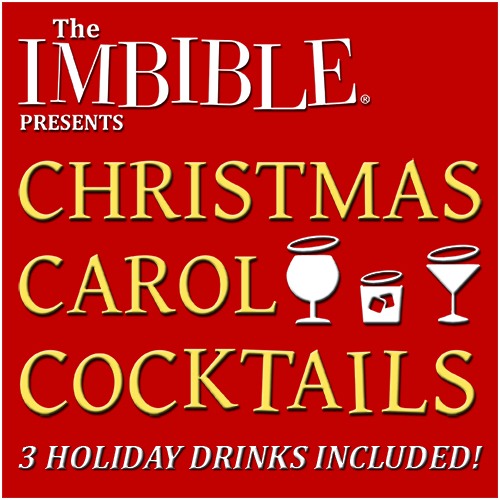 Our holiday show, includes 3 holiday drinks – coming back for its sixth smash season! We recommend you buy tickets early as performances sell out every year.
"Takes holiday cheer to a new level!"
–
New York Magazine
Sign up to receive Pre-Sale Discounts and ticket notifications!
"If you're not seeing THE IMBIBLE when you're in NYC, are you really at the theater?"
Sarah in the Suburbs
GROUPS & EVENTS
Host your bachelor or bachelorette party, office holiday party, or corporate event at THE IMBIBLE! Contact us for information about booking a special performance.