Anthony Caporale
Creator and Producer, The Imbible series
Writer, A Spirited History of Drinking
Writer and Co-Director, Day Drinking
Co-Director, Rum and Pirates
Writer and Co-Director, Christmas Carol Cocktails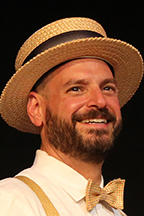 Anthony is an award-winning pioneer in the beverage world, internationally known for being the first to bring mixology to both YouTube, with his seminal web video series Art of the Drink TV, and then to the stage in The Imbible series. He is the founder and Artistic Director of Broadway Theatre Studio, as well as the Director of Beverage Studies at New York's award-winning Institute of Culinary Education. Anthony appeared in 540 consecutive performances of A Spirited History of Drinking, wrote and directed the three other Imbible shows, and is a regular guest on national TV programs like The Dr. Oz Show, FOX Money, The Better Show. He received a dual BSE in Mechanical Engineering and Materials Science from Duke University, where he also studied vocal performance. Anthony has served as the National Brand Ambassador for Drambuie Scotch Liqueur, the Cocktail Ambassador for Truvia Natural Sweetener, the Managing Editor of Chilled Magazine, and the host of Spoon University's Mixology 101 video series. He can also be seen making drinks with the hottest theater personalities on the Taste Award-winning series Broadway Bartender. anthonycaporale.com
Nicole DiMattei
Producer, The Imbible series
Director, A Spirited History of Drinking
Co-Director, Day Drinking
Writer and Co-Director, Rum and Pirates
Co-Director, Christmas Carol Cocktails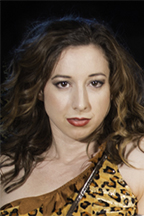 Nicole is the Director of Operations for Broadway Theatre Studio, and has been with the company since its inception. She co-wrote, directed, and performed in Rum Drinks…And Pirates! and produced, directed, and performed in Christmas Carol Cocktails. Nicole is an Amazon bestselling novelist with writing credits that include national magazines, a web series, a sketch comedy show at Carolines on Broadway, and several plays. Her play On The Uptown 2 Express Train was a Finalist in the Strawberry One-Act Festival, for which she also received a Best Actress nomination. She is currently working on two different pilots, her fourteenth book, and many more incarnations of The Imbible – stay tuned! SAG-AFTRA.
Elaine Baez
Liquor Runner U/S, A Spirited History of Drinking
Daisy U/S, Day Drinking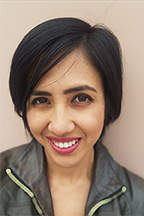 Elaine has appeared in Off-Broadway's Going Once! Laughing Twice!, Harbored with En Garde Arts, South Pacific as Liat at the Kupferberg Center, and Anna's World Dance at Highline Ballroom.
Nick Barakos
Ash, Day Drinking
Bar Back, A Spirited History of Drinking
Bosun, Rum and Pirates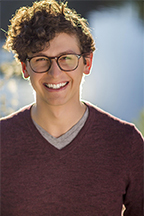 Nick is thrilled to be making his Off-Broadway debut! A recent Wagner College grad, Nick performed in Anything Goes (Billy), Iolanthe (Strephon), Stupid F#@&ing Bird (Dev), The Most Happy Fella (Pasquale), Titanic (Murdoch), Proof (Hal). Regional: Rent (Mark), Newsies (Davey), Buddy Holly Story (Buddy u/s). @NickBarakos
Matthew Boyd
Bartender U/S, A Spirited History of Drinking
Bar Back U/S, A Spirited History of Drinking
Ash U/S, Day Drinking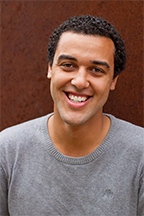 Matthew is making his Off-Broadway debut! Past credits include Bobby Strong (Urinetown) and Bruce Ismay (Titanic, The Musical). He recently graduated from Circle in the Square Theatre School (c/o '17) where he specialized in Musical Theatre.
Maryanne Burr
Cocktail Waitress U/S, A Spirited History of Drinking
Brooke U/S, Day Drinking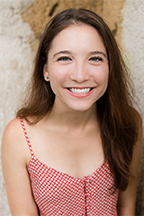 Maryanne is originally from Phoenix, and earned her BFA in Acting from Azusa Pacific University in Southern California. Her favorite credits include Bye Bye Birdie, Hairspray, and Dani Girl with various companies in Los Angeles.
Megan Callahan
Daisy, Day Drinking
Liquor Runner, A Spirited History of Drinking
Quartermaster, Rum and Pirates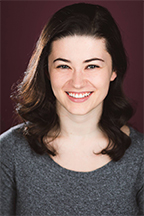 Megan is thrilled to be joining The Imbible for her Off-Broadway debut! She is a graduate of NYU Tisch School of the Arts with a Bachelor's Degree in Drama. Favorite credits include: The Nutcracker in Swingtime (Clara), Hairspray (Tammy), and Catch Me If You Can (Featured Ensemble). www.megantcallahan.com.
Justin Chesney
First Mate, Rum and Pirates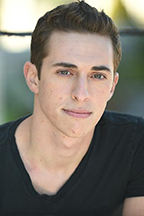 Justin is a NYC based actor and recent Alumni of Hofstra University. Passed credits include Little Shop of Horrors (Orin Scrivello), Hamlet (Laertes), and King John (Arthur). A sincerest thank you is in order for the people that have pushed me to achieve greater heights. To family and friends, both real and imaginary.
Bobby Eddy
Forest, Day Drinking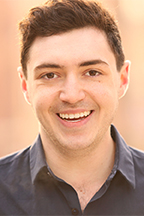 Bobby is a proud alumnus of the University of Miami where he received a BFA in Musical Theatre. Some favorite credits include working with Nilo Cruz on Blind Mouth Singing (Ring Theatre) and originating the role of Norman in Aunt Jack (Empire Stage). @bobbyheddy
Craig Franke
Bartender, A Spirited History of Drinking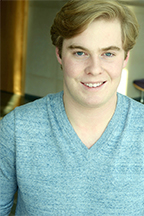 Craig is a proud graduate of Indiana University, and has performed at regional theatres across the country. He most recently played the role of Scrooge in The Imbible's Christmas Carol Cocktails, and is also a composer. Craig is a lover of bad sports teams who constantly let him down.
Andrew Gryniewicz
Forest, Day Drinking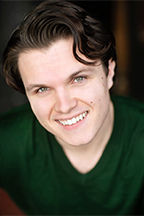 Andrew hails from Seattle. Regional: Beauty and the Beast, Spamalot (The Palace Theatre) and Brigadoon (Wold PAC). Tour: Shall We Dance? (Utah Ballroom Dance Company). www.andrewgryniewicz.com
Kristin Guerin
Liquor Runner U/S, A Spirited History of Drinking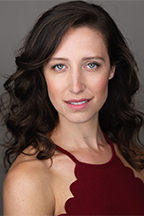 In addition to three years at The Imbible, Kristin's other Off-Broadway credits include: Can-Can (Carnegie Hall), Aesop's Fables (New World Stages), Piggy Nation (Snapple Theatre Center), and Angelina Ballerina (Vital Theater). Select Regional: Charity (Sweet Charity), Sheila (A Chorus Line), Gertrude (Seussical), Kate (Taming of the Shrew), Hermia (Midsummer…). Next up: Tinkerbell/Mary Ansell (shadowplay) at Access Theater. www.kristinguerin.com
Kate Hoover
Liquor Runner and Dance Captain, A Spirited History of Drinking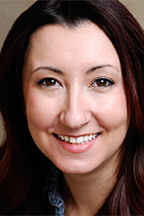 Kate has appeared in all three Imbible productions. She has a BFA in Musical Theatre from Montclair State University, and performed for 3 years as a Lead Vocalist for Carnival Cruise Lines. She is also a host for the NYC based Cranky Cabaret.
Alec Lee
Bar Back and Dance Captain, A Spirited History of Drinking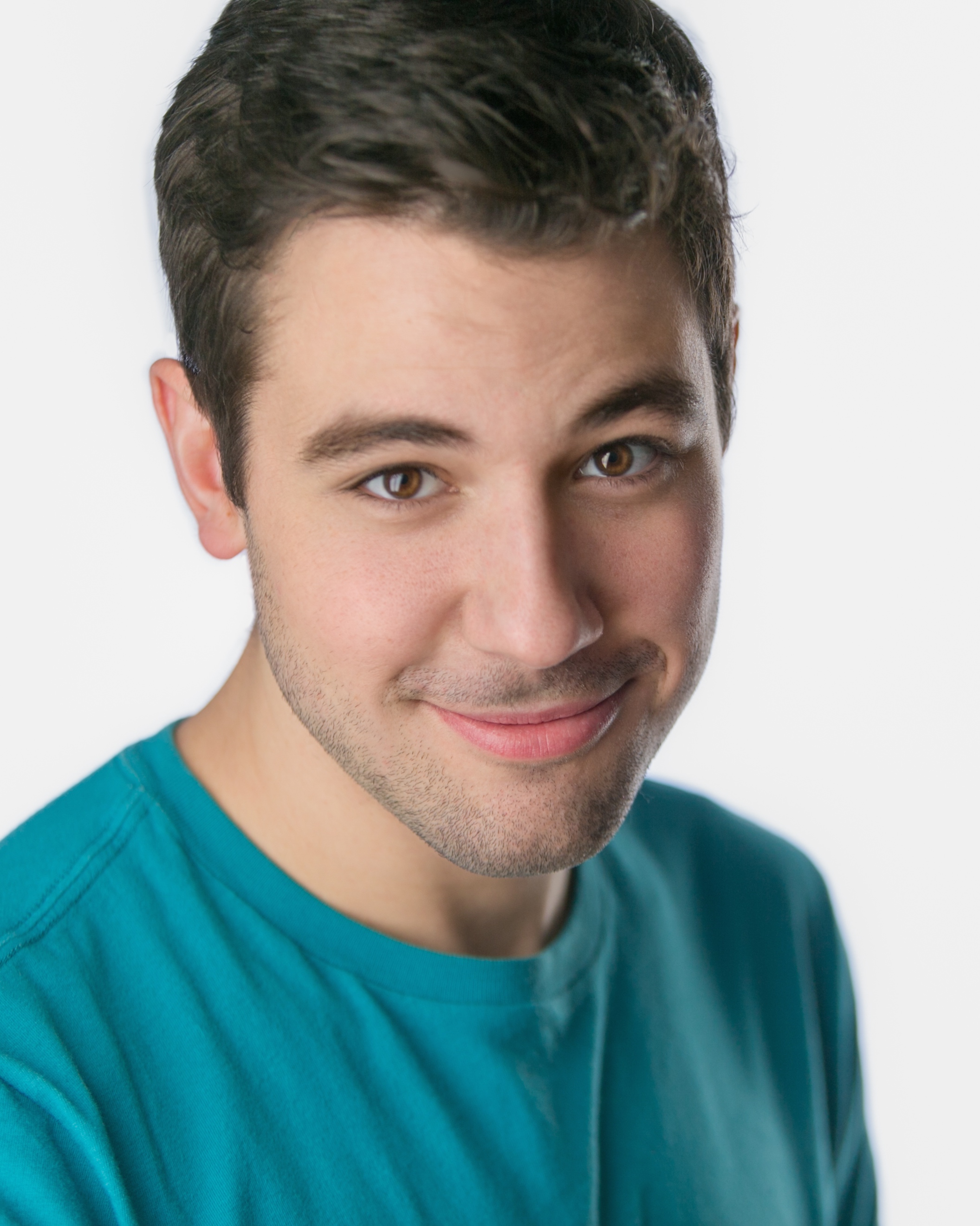 Alec studied theatre and music at Denison University, where he sang with The Denison Hilltoppers. He also trained at The New York Film Academy. Favorite credits include Princeton in Avenue Q, Melchior in Spring Awakening, and Cliff in Cabaret.
Devon Meddock
Vocal Captain, The Imbible series
Brooke, Day Drinking
Soprano, A Spirited History of Drinking
Captain, Rum and Pirates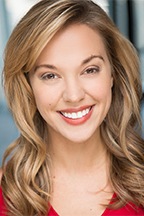 Devon is so excited to join the cast of The Imbible. She is a graduate of New York University – The Steinhardt School, where she earned her Masters in Music Theatre and an Advanced Certificate in Vocal Pedagogy. She currently serves as an Adjunct Professor of Voice at NYU Undergrad: Mercyhurst University. www.devonmeddock.com.
Emily Ott
Brooke, Day Drinking
Cocktail Waitress U/S, A Spirited History of Drinking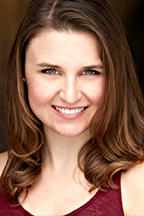 Emily is excited to make her Off-Broadway debut with The Imbible as a part of the Day Drinking cast. Originally from the San Francisco Bay Area, Emily recently graduated from St. Edward's University in Austin, Texas with a BFA in Acting. Some favorite past credits include: The Robber Bridegroom (Rosamund), Guys and Dolls (Sarah U/S), She Loves Me (Amalia U/S), and Cabaret (Sally Bowles). www.emilyott.com
Nicole Pietrangelo
Liquor Runner U/S, A Spirited History of Drinking
Daisy U/S, Day Drinking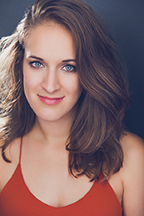 Nicole was recently seen performing as a principal vocalist with Norwegian Cruise Line and in the new musical Anxiety Stew at the Cherry Lane Theatre. CAP21 Alum. @nikki_peee
Tim Powers
Bass U/S, A Spirited History of Drinking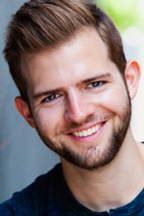 Tim is an opera and musical theatre crossover performer based in NYC. His performances have taken him from Alaska to Italy and everywhere in between, with styles ranging from the pop musical Legally Blonde to the french absurdist opera Les Mamelles de Tiresias. M.M. Arizona State, B.M. Ithaca College.
Steven Ralph
Ash U/S, Day Drinking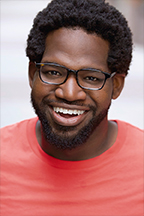 Ralph hails from Virginia. After studying at Virginia Commonwealth University, Steven moved to New York to begin his professional performing career.
Jae Shin
Forest, Day Drinking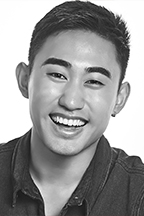 Jae just moved to the city to pursue a career in acting. When he's not singing or acting, or looking for places to sing and act, you can find him serving up French fries at Smorgasburg and Bryant Park, or making drinks behind the bar in Jersey City. Day Drinking is his first Off-Broadway show.
Devyn White
Daisy, Day Drinking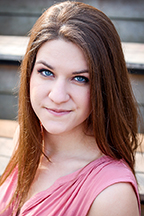 Devyn is thrilled to be continuing her NYC career with this incredible cast of performers at The Imbible. www.devynwhite.com
Ben Young III
Bartender U/S, A Spirited History of Drinking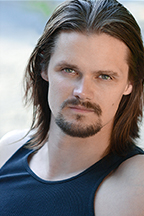 Ben hails from Montgomery, Alabama and holds a BFA in Musical Theatre from Auburn University. He's been seen in national commercials, on stage, screen, national and international tours. Favorite credits include Blue Bloods, The Blacklist, and Scooby Doo and the Mystery of the Pyramid. Special thanks to Sarah, Joey Bates, and the Actor's Project NYC. Twitter/Facebook/Instagram @by3art www.by3art.com
Josh Ehrlich
Composer, Arranger and Music Director
Hailed by Deke Sharon as "dynamic, bold, and audacious," Josh Ehrlich is a composer, lyricist, arranger, accompanist, music director and music educator in New York City. His compositions and arrangements have been performed by the FAMES Orchetra, the Rutgers Glee Club, Voices of Gotham, and now the cast of Day Drinking. He holds a Master's Degree in composition from Rutgers and a Bachelor's from Yale where he music directed the Society of Orpheus and Bacchus. www.joshehrlichmusic.com
Kim Garner
Company Manager, The Imbible series
Kim is a Jill-of-all-trades in the theatre, constantly bouncing back and forth between administration and production. She graduated from Elmira College in 2013 with a B.A. in Theatre. Companies she's worked for include The New York International Fringe Festival, Richards/Climan, Inc., Signature Theatre, Cape May Stage, and The Eugene O'Neill Theatre Center.
Michael Leslie
Production Manager
Michael is currently a Production Manager for Jazz at Lincoln Center, and also serves as Technical Director for Broadway Theatre Studio. Prior to that, he worked as the Production Manager for the John W. Engeman Theater after serving as Theatrical Consultant for its $5 million renovation, and he was also Technical Director of Stony Brook University's Staller Center for the Arts. Michael has been a theater professional for over 15 years, and managed countless productions ranging from touring companies and industry events to musical performances and of course lots and lots of theater. Production credits include regular performances by the Jazz at Lincoln Center Orchestra led by Wynton Marsalis, Upfronts for The Discovery Channel, and Alan Cumming's original U.S. run of MacBeth.